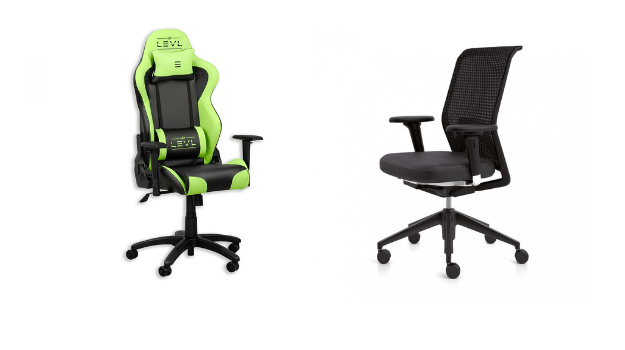 If you're buying a desk chair, you'll have a number of options available to you. One of the decisions you'll want to make is whether you would prefer a gaming chair or an office chair. Gaming chairs can be an excellent option even if you don't do any gaming, and you may find that an office chair is your best choice even if you won't be using a chair in the office. Instead, you'll want to ask yourself these questions if you're trying to find the best chair for your needs.
What Is Your Budget?
How much are you comfortable spending on your new chair? It's a good idea to figure out what your budget will look like. Once you have a budget in mind, you'll be able to focus your attention on options that are in your price range.
People are often drawn to gaming chairs because there are a lot of budget-friendly options on the market. Of course, there are more affordable office chairs on the market now too. It's possible to get a premium-quality chair without having to pay a premium price tag.
Which Design Options Appeal To You?
You'll want to choose a chair that's both comfortable and supportive, but you'll also want to pick out a chair that has the right design. You should specifically try to find a chair with a design that stands out to you. Whether you want a bold chair or a chair in a neutral style, you should focus on finding what you're looking for.
A lot of gaming chairs have unconventional designs, while many office chairs have a more traditional look. Take a closer look at some of the designs that suit your budget and see if any of the chairs you're seeing appeal to you.
Does The Chair Have An Ergonomic Design?
It's very important to choose a chair that offers the appropriate level of support, especially if you're going to be sitting in your chair for hours each day. Back support is crucial. Sitting in the wrong chair could lead to chronic back pain and other issues.
If you're only going to be in the chair for short periods of time, an ergonomic design may not be a priority for you. However, if you're going to be spending more time in the chair than that, you'll want to find a chair that was specifically designed for that.
What Do Reviews Say?
What have reviewers been saying about different chairs? Whether it's a gaming chair or an office chair, you'll want to hunt for a chair with rave reviews.
Try to get a better perspective of what different chairs have to offer. Reviews can be a fantastic source of information and insight, and you should try to take full advantage of that.
If you keep all of these things in mind, you'll be able to find a chair that will provide your body with the support that it needs. Selecting the right chair can lead to a reduction in back pain, and it can help with many other issues as well.
Last Updated on
Latest posts by Aaron Tan
(see all)